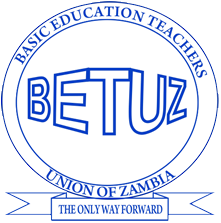 DEPARTMENTS | Director of Organization

The office of the Deputy General Secretary , after been upgraded from Director - Organization, still focuses on the management of membership mobilisation and recruitment for the union.
The department works hand in hand with Provincial Executive Committees in recruiting teachers under the union. It studies and implements campaigns for membership growth for the union across the country.
Activities of recruitment run through out the year.
LINKS
ABOUT BETUZ
Code Of Ethics
BETUZ Constitution
MEMBERS
Member Area Login
BETUZ PARTNERS
ANTUSA
EI
ZCTU
Status Agency
Blue Financial Services
PMEC
BETUZ INITIATIVES
Materials Loan Scheme
Scholarship Contributions
Financial Assistance