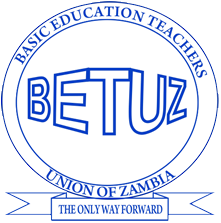 PROGRAMMES | What we are working on...
The department is concerned with gender issues affecting both women and men.
Current and ongoing activities in the department
• Women's day commemoration (8th March)
• We take part in the 16 days of gender activism.
A number of teachers participate in these activities in various provinces in the country..
• Sensitization on Gender issues..
We participate in radio programmes to offer sensitization on gender issues to the public.
• Concerned with issues of protection of children's rights
• We also lobby for legislation changes in favour of women's rights.
Regional Teacher Interaction Programmes
Regional Teacher Interaction programmes run across the year.
ANTUSA - is a southern Africa teacher interaction programme consisting participation from Zambia, Namibia , Botswana, South Africa , Mauritius, Zimbabwe and Lesotho. Various activities are organized by the board to ensure teachers share ideas and educate each other on better ways to deliver the service of teaching.
Other regional programmes include provincial related programmes.
HIV / AIDS Awareness Programmes
HIV and AIDS has continued to claim the lives of our family members and friends, our hardworking teachers have also not been spared. BETUZ has continued to share helpful information on HIV and AIDS to its teacher members.
School Related Gender Based Violence
The vice of GBV has been on an increase and awareness has since been on the rise to try and eradicate this crime. Women have been victims of this vice and the government has now come in calling all stakeholders to raise awareness.
Thus, Betuz has also taken this upon its shoulders and begun to educate its members on this vice. Victims of School Related Gender Based Violence include :-
• Boys and Girl-Child Pupils
• Female Teachers